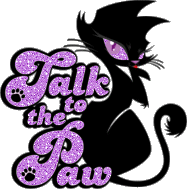 Protect our kids. Say no to bullies!
I'm getting a late start to the day. I stayed up until well after midnight looking up funny pictures and gif clips with Oldest while talking about career goals, college, and other stuff. Basically mom and son time.
Everyone who reads my blog knows how close I am to my kids. I can't - and don't want to - imagine what I'd do if something happened to one of them. And if something happened to them because of a bully? I wouldn't let it go. Period.
All this talk lately about teen suicide and bullying shakes me up. And the thing is, it's not just teens bullying other teens. What about the girl on myspace who committed suicide after she was bullied by another girl's
mother
? It makes me wonder what the hell is wrong with some people?
It's a cruel world out there, but I refuse to be cruel with it. I believe in karma, and I believe we must eventually face what influence we have sown during our life. I will continue to be the change I hope to see in the world. People need a serious reawakening of compassion. This goes so far beyond tolerance of our differences...it's about decency as human beings. You don't see any other species treat each other the way we treat our fellow man. What does that say about us?
Today's image is courtesy of
glitter-graphics.com.