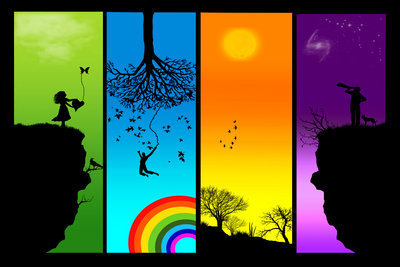 Photo courtesy of glitter-graphics.com
It's been a good day. The past week has been kind of rough on me, so it's nice to land at least one good one out of the week. :0) Hubby, the boys, and I took off to Monroe today. After stopping at the China Garden we went to Books-A-Million. They are revamping the store, and I noticed several interesting changes that I think reflect current market trends, and fluctuations in the industry.
1st thing I noticed was that most of the sale tables had been pulled up front and were off to the right - almost immediately after you come through the doors. Secondly, the erotica and erotic romance and manga were shelved alongside the main romance section. The W-Z section of mass market romances ran right into manga, which ran into erotica/erotic romance. The erotic romance/erotica section had almost doubled in size from last time. And beside the erotica, the category series books had a slim section near the end of the row. I was super surprised about the category romances, since I - for one - have been buying them by the truckload since I'm having to watch finances. I can afford $4.00 much more readily than $8.00+ for a book.
Most of the titles on the mass market paperback rows were paranormal, but I'm noticing more historicals amid the mix. Very little contemporary, which is what I was actually looking for. The only futurist romances I saw were by Susan Grant. I really wish more of these would find their way into the bookstores. I'd certainly buy them. Although paranormal is primarily what I read, having that many paranormal titles to field in a limited amount of time was a little daunting. After the second row of the romance section, the books started to look the same. That being the case, I went with someone familiar. I picked Michele Hauf's The Vampire Husband from the paranormal selections.
I was happy to see the number of Ellora's Cave titles on the shelves. Most were anthologies. A couple of them, looked like they had been read more than once in store. The largest number of erotic romance/ erotica/ romance erotica on shelf seemed to be Brava titles. Second largest number, Kensington Aphrodisia titles.
Whew! So there's my bookstore report. As you can probably imagine, I spent way to much money today. But at least I had a good time doing it. ;0)