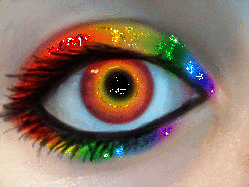 Hectic day, but managed to get in 2k words. Woot! Very proud of that word count. It's been very difficult to pull in much lately.
I took Mini to school this morning then rushed home and wrote about 1k. Around 11, I worked up all the bills, balanced the check book and zipped back to town. I picked up Mini from school at 11:20 - they were eating lunch, so they wrapped his plate up for us, and we left. Did the rounds to the post office, the bank, and the store. Back home, I set Mini up with some markers and paper, unpacked the new doggy beds - one for both Divadog and Pitbull - and treats, then it was back to writing.
The call has not been made official, but there have been some pre-call mentions on Twitter for an upcoming steampunk/cyberpunk anthology at Samhain. It just so happens I have two very naughty cyberpunk stories on my hard drive, so I will definitely be submitting. But that's neither here nor there. If you're a writer and you do not have
a twitter account
by now, you should. Editors often tweet submission calls, and you will be the first to know. So get thee to twitter, chop chop!
♥
I like it dirty, twenty-four seven...
♥
Tomorrow I have contest entries to work on, and groceries to shop for. I've got to make a run to the beauty supply for a couple of wefts of kanekalon, and when I get back, I'm determined to get at least 1k written. No more bs'ing around about it. No more cutting out the writing for the benefit of everything else.
I'm not happy if I'm not writing.

When happiness takes a vacation, it's time to start looking at what's going on around me.
So there's the news of the day. I've got my twitter open, blip.fm going, and I'm about to make another cup of tea. I'm planning a late night writing jag. There is much smut to be written. Wish me luck!