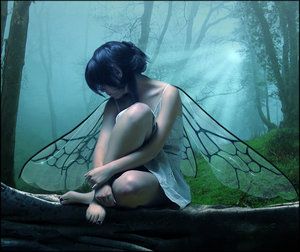 It's In The Gloaming Release Day!!


Could I possibly be any less organized today? Disfunction is apparently my function. Mini made it out of bed this morning before I did, and by the time I got good and woke up, he was ready for a nap again. Where have the hours gone? Is it really after noon? And why oh why is my coffee cup empty?! *_*

Anyway, today is release day for In The Gloaming. Woohoo! I'm running another release week contest over the Midnight Moon Cafe, so drop by and leave a post in the comments and you'll be eligible to win a copy of the ebook in the format of your choice, plus some other goodies.

There is also a chat going on over at the Brenda Williamson Romance Party Group today. Author and Freya's Bower editor, Faith Bicknell-Brown, is there, along with "Gloaming" authors KM Frontain, Kelley Heckart, Nita Wick, and Esmerelda Bishop. I've been popping in over there too every chance I get - toddler permitting. I've posted a snazzidelic excerpt from At the Edge of Twilight, and will be posting another steamier one later on today. *eyebrow wiggle*
I know I'm forgetting something, but I can't think of what at the moment. To be honest, for the past twenty minutes all I can think of is that leftover macaroni salad in the fridge. Is that even normal? I'm starving, so I'm going to go pop the leftovers in the microwave and while the house is quiet. I hope you all have a Happy Tuesday!