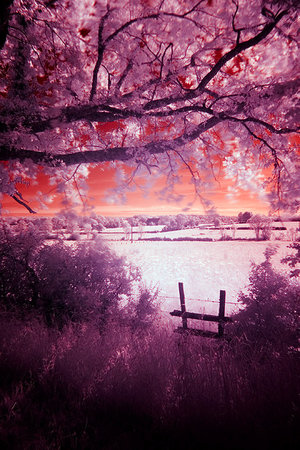 glitter-graphics.com
On Friday I had both boys home with me due to Professional Day for the seniors at Oldest's school. I had to run errands, and Oldest was a big help looking after his brother. We did the rounds: bank, post, library, shopping, and afterward we went to McD's. I'm not sure how the time got away from me, but it was four-ish by the time we made it back home. Mini was in a snizz for lack of a nap, and I think Oldest was as ready to get out of the car as I was.
Hubby made it home early being it was Friday - they get off work around 3 on that day - and by the time I got the kids wrangled, laundry on, and the dishes put away I was too darn tired to blog. :P
I went to bed early, but the minute hubby hit the sack with me, and the Mini monster was in his toddler bed next to us, any hope for a night's rest came to a complete and utter end. Mini, who was on his second wind, would NOT go to sleep, and hubby was snoring the house down by the time his head touched the pillow. I ended up taking Mini into the den, and we stayed there until well after midnight.
I don't remember actually going to bed. I was that tired. But when Mini abruptly woke around 3 AM and leaned over to the bed where I sleep and said, "Mimi, let's go watch TV," I admit my good humor went south. We ended up back in the den til about five and by then I told Mini I'm going to bed and he can stay up by himself.
Hubby took over for me when I came back to bed, but I didn't rest well. I dozed and woke, and rinse and repeat. I remember dreaming of trying to hide in the woods behind these really skimpy, scrawny brambles. It looked like the woods surrounding my parent's old rental house during winter. Brown leaves, bare trees, and brambles. Who the heck knows what I was trying to hide from or why - probably Mini, so I could sleep!
Around 8 AM, I got up and had some coffee, then ran off to shower and wash my hair. Hubby was supposed to hang mini blinds for my mother today, but I told her I wanted one full weekend with my husband and kids without having to clean something or do anyone's bidding - evil bitch that I am.
We went to Ruston, and first thing I raided the Book Nook. After reading Summer Sisters by Judy Blume, I had to see if I could find a copy of Smart Women - and there was one copy waiting for me. Woot! Usually hubby doesn't have too much interest in that store, but when he came in and browsed the horror section he found three Stephen King Gunslinger series hardcovers and grabbed them all.
After the bookstore we flitted here and there, and didn't return home until about four. I haven't tiled anything (yet) but what a great Saturday. Just us. We should really try that more often!
Tomorrow I'm going to start ripping up more floor tiles, but before anything else, I need to work on edits. At least a few pages. Next Sunday is hubby's birthday and I know I'll be too tied up with that to take advantage of the weekend for writing. But that's neither here nor there...
I hope you're all having a great weekend!