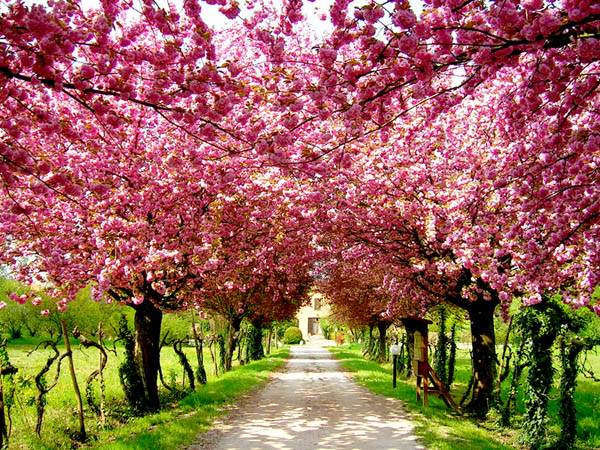 Today was house closing day for my parents. Woot! Mom called me from the bank early this morning to let me know they'd just signed the papers and paid their down on it. She said the bank never went out and changed the locks, so they had to go out to the house afterward to do it. I congratulated them, we chatted a few moments further, and that was it. Done deal. I put down the phone and let the quiet sink into me. I no longer have to worry where my parents will be in the future. I will be helping her paint over the weekend, but the all in all, rest is up to them.
As for me, my sinus infection has worsened. I feel like I have concrete stuffed up my nose, and nothing is helping. If it's not better over the course of the weekend, I may have to go on to the doctor. :P
Despite the case of ick, I managed to keep Mini entertained while doing a bit of laundry, and packing up the very last of the holiday things. I sat down to the computer after that, but couldn't seem to concentrate - I have had a nagging headache since yesterday (which I know is because of my sinuses) and nothing seems to help it. So, instead of work, I drew a few pictures with Mini until the mail ran. When I went out to get it, I realized the mail lady had given me the neighbor's mail. I sighed, took it back in the house, intending to drive it by there when I went to pick up Oldest from school at 2. About five minute later, I'd just sat back down at the computer, there was a knock on the door. It was my other neighbor - the one from across the street. She had my mail and was bringing it over. She thought I must have her mail, but I showed her I had the other neighbor's stuff. I told her she might want to check the people up the street to see if hers got put in their box. I watched her leave, and I couldn't help wondering if we have a new mail person, or if this is just an off day.
I came back inside and pulled on some fresh jeans, a shirt, and dabbed on some makeup. I took Oldest in for his eye exam before the Christmas holidays, and hadn't been able to reach them since. Well, I called and called earlier in the morning and finally reached the receptionist. She sounded greatly put upon to have to talk to me, but they apparently did have Oldest's glasses there. Thanks for the call to let me know they'd come in - NOT - you Desk Harpy. No, I didn't say that, but I did think it. I asked if it would be okay if I went ahead and brought Oldest in to pick them up today and she hung up on me. I took that for a "Yes". So, after I'd made myself presentable, and ran a brush over Mini's hair, we were out the door.
At the school, I take Mini into the office - he's always excited when he goes up to "Bubba's School"; he doesn't yet realize his days are coming. Anyway, right as we come in, the bell rings and it's chaos. I'm sitting in the office with Mini and someone's sick child while waiting for Oldest to show up. By the time we got to the eye doctor it was around 2:30. I kind of dreaded going into the optometrists after that phone call. She'd sounded like it was a very bad day for her, and I dreaded having to stick around for very long. However, we went in, she got the glasses - which have been sitting there for almost two weeks now - did a quick adjustment and we were out. Hm. So much for that!
Back at home, an hour later, I am unwinding from the day, watching Mini ride around in his cozy coupe in the front yard when I get a call from Mom. I figured she wanted to tell what all they've done to the house today. Instead mom called to tell me that she mentioned that they were going to get the house surveyed to the woman at the court house, and whoever was there, informed mom that the bank had already surveyed the house. I was like, okay... That's fine. And she went on to say that the woman told her that if she neighbors caused a stink about the property lines, she could make THEM get the property surveyed. And mind, I'm not feeling sharp as I should, but mom sounded like I'd attempted to steer her into paying for a survey she didn't need. *_*
I sighed, and simply told mom this:
"It's your property; do what you want. They're your neighbors, not mine, and if they cause problems with you over the property line like they did with the previous owners, YOU have to deal with it, not me. Of course you can argue with them over who is to pay for the survey; I simply said from the very beginning if you survey the property while you have the money to do so, that there won't be any argument with the neighbors, because you'd have taken care of any question of the property line before you moved in."
Mom was quiet for a minute, and then said in an irritated kind of way, "Well, we're not going to do it right now, that's all. Later we will. But not right away."
I told her, "Mother, that's fine. It's your house to do with what you want. You don't have to explain your decisions to me." And I thoroughly mean that. I did my part, spent a year searching, found the house, made sure they had what papers they needed and walk them her through the process, and gave them the downpayment. I feel that is enough. The rest is up to them. I have no intention of settling any conflicts she may have down the road with her neighbors. An ounce of prevention... you know how that saying goes.
I quickly told them love and hugs, and got off the phone with them. Today is not a good day for me to have to defend myself - things could turn ugly. I'm relieved to not have to worry with the house anymore, but even so, I can shake the feeling that sometime this year I will get a call from mom and they will be having trouble with neighbors and not a dime to pay for a damn survey. *shakes head*
So that has been my day. I've cleaned, been shouted at, hung up on, and to top that all off, I smell like VICKS. :P If I weren't on Mucinex right now, I'd say I need a marguerita. It's been a marguerita kind of day. Ah well, at least tomorrow is Friday....